MoviePass Reportedly Relaunching Unlimited Movie Plan, With Caveats for 'Excessive' Usage
Update | MoviePass is reportedly looking to revisit its unlimited movie subscription plan, despite the company's recent financial turmoil. The plan would be similar to its $9.95 option that rose in popularity during the company's initial period of success.
The return of MoviePass's most popular membership plan does, unfortunately, come with stipulations. Business Insider reported Monday that "in a clear move to limit power users, MoviePass said it would restrict subscribers' choices in response to what it deems 'excessive individual usage.'"
The unlimited plan would be accessible for new subscribers for a limited period of time. It would reportedly allow newbie members to attend any 2D movie. It's $9.95-a-month price point would only be available to members who pay for the service annually, rather than monthly.
MoviePass confirmed their Uncapped plan to Newsweek. The 12-month subscription costs $9.95 per month. Members can choose a monthly payment option, which starts at $14.95. The standard price for the MoviePass Uncapped membership starts at $19.95.
"We are—and have been—listening to our subscribers every day, and we understand that an uncapped subscription plan at the $9.95 price point is the most appealing option to our subscribers," Ted Farnsworth, Chairman and CEO of MoviePass' parent company, Helios and Matheson Analytics Inc., said in a statement issued to Newsweek. "While we've had to modify our service a number of times in order to continue delivering a movie-going experience to our subscribers, with this new offering we are doing everything we can to bring people a version of the service that originally won their hearts. We're thrilled to introduce this new uncapped plan at a price point that is unbeatable in the industry."
MoviePass pulled its unlimited plan back in August 2018, limiting subscribers to only attend three movie screenings a month. The unlimited plan is what initially skyrocketed the once-promising company, but also contributed to its near collapse. Talks of a return to the unlimited ticketing plan first surfaced in late January
As part of its initial comeback, in December 2018 MoviePass announced a new three-tier membership plan that debuted in January. "Change is necessary," Mitch Lowe, the company's CEO, said. "We won the hearts of millions of moviegoers, now we need to win back their confidence."
The "Select" plan allows subscribers to view a limited crop of 2D movies up to three times a month. It's the most affordable option and costs $9.95. The $15-a-month "All Access" option enables members to see all 2D movies in the MoviePass theater network up to three times a month. The "Red Carpet" membership starts at $20 and gives subscribers the opportunity to see all movies in the company's theater network up three times each month.
MoviePass subscribers have encountered an abundance of changes, from shifting prices to blackouts that prevented users from accessing the app. The company has also seen the departure of top executives, including Executive Vice President Khalid Itum. On March 13, Itum exited MoviePass months after being promoted to a key day-to-day operational role.
"As previously stated, MoviePass has moved in a new strategic direction, and will be refocusing our business model to create a more closely connected relationship between our subscription service and original content production unit, MoviePass Films," a statement obtained by The Hollywood Reporter from the company read. "This strategic shift has been accompanied by changes within the company. Khalid Itum will be leaving MoviePass to pursue his entrepreneurial and travel pursuits."
This story was updated to include a statement from MoviePass.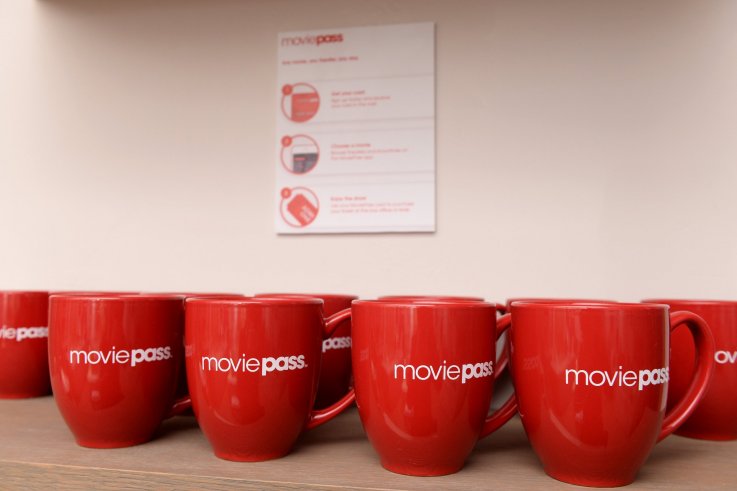 MoviePass Reportedly Relaunching Unlimited Movie Plan, With Caveats for 'Excessive' Usage | Culture